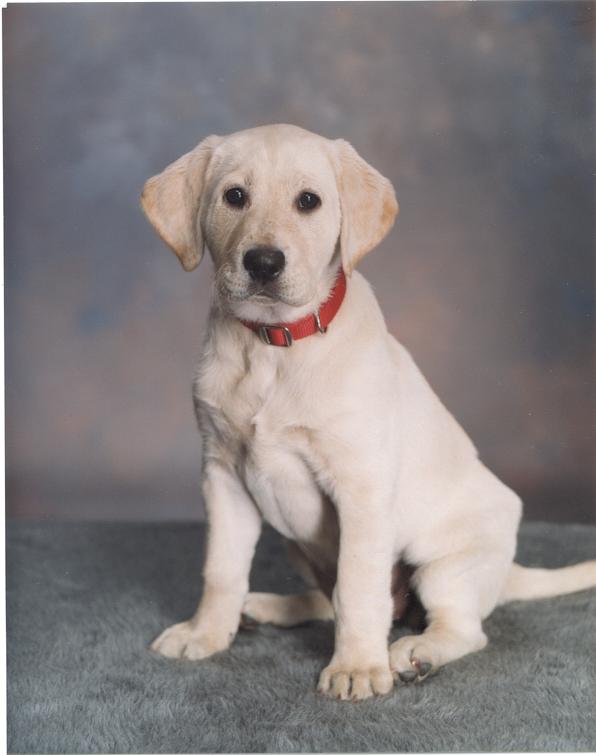 HiBird Kennels
We are a family of Lab Lovers.
We continue to enjoy our pups
and their accomplishments.
We are proud of the fact that many of
our pups are sold to repeat customers
(several now loving their 3rd one!).
Our goal in breeding is to improve the
Labrador Breed with superior pups
from proven stock.
We are amateur trainers
with numerous successes in
Hunt Tests and Field Trials.
We especially enjoy working
our dogs in hunting
Waterfowl, Pheasants, and
Ruffed Grouse.
How can we help you succeed?
We have experience raising
and training great dogs...
We often "baby-sit" ...dogs.
How can we help you?
This pup is Annie, a daughter of Magic (owned by Rosemary). Same breeding as Indy.
Typical HiBird pup !
Great dogs make great pups make great dogs...!
All pups are raised in our home with plenty of socialization, attention and life experiences. (We truly enjoy participating in this Miracle of birth and early development.)
The pups are vet inspected, have their dew claws removed, first shots and are wormed.
We supply a written Health Guarantee.
The parents and ancestors of the pups are good-looking, accomplished field/family dogs. We expect the pups will be perfect examples of their ancestors excellent marking, fast learning, great dispositions and enthusiastic hunting abilities.
All are accomplished hunters, great companions and have excellent dispositions, and display all those desireable Lab characteristics.
Send us an email at RickKnuth2000@Yahoo.com or rebecpagel@gmail.com
or call us at:
Rick at 931-232-1954 or Bec at 952-239-3472
Use the "links" along the upper left portion of each page to navigate to more information!
HiBird Kennels
* producing quality dogs since 1980


Home of:
Molly- GMHR Mississippi Molly MH
Abby- MHR HiBird Molly's Abracadabra MH
Magic- Rebecca's HiBird White Magic MH
Indy- Zach's HiBird Indigo Splash MH
Mia- Rebecca's HiBird Magic in Action MH
Cooper- HiBird's Super Cooper MH
Bella- Mia's HiBird Coldwater Rebel

Looking forward to our next generation of success !
We are breeding top field dogs that relate to people, with the drive to do the work and the desire to work for you !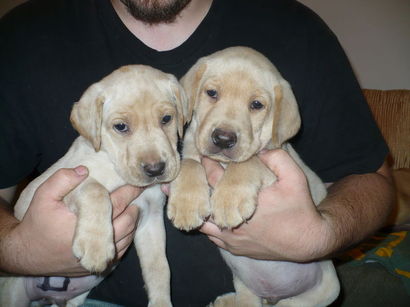 Just 7 weeks old...